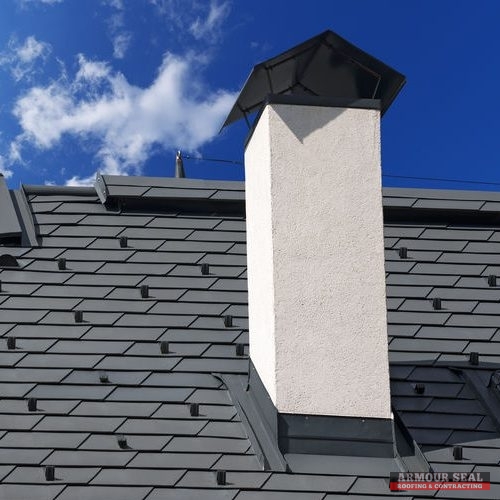 Learn More About Chimney Repair
Your chimney is an essential part of your home's system which can provide cozy warmth in the cold winter months with even toasty marshmallows when the inspiration strikes. When you need chimney repair it may confuse you as to what to do as usually other parts of your roof may be more accessible to standard knowledge of repairs. As of such, it's important to undergo chimney repair when problems occur rather than put them off as they can become a risk to the health and safety of those inside your home. Unfortunately, your chimney can become a hazard to occupants due to the risk of carbon monoxide poisoning, chimney collapse and starting fires so essentially chimney repair should become a priority for fixtures if any danger arises in your home or business. Learn more about your chimney so you can make the call for chimney repair as soon as you find out something is up. Be sure to keep up with chimney repair and maintenance as well as cleaning as they can be standard fixes that will save you on future costs of chimney repairs!
Can rain get in my chimney?
Rain can enter your chimney in several ways, one such way can be through the top of your chimney when there is no cover. Another can be through leaks from cracks in the chimney's crown which can occur from shrinkage or shifting of the structure through time. With your roof flashing you may also see areas in the brick structure where a gap is present and where water can pour through that hole if it hasn't been sealed up. Finally, rain can enter your chimney from locations that didn't originally originate from the chimney as water can travel away from its exposed source. That's why it's important to get a roof inspection conducted when you suspect a roof leak is infiltrating your home systems.

Is my chimney covered by insurance?
Chimney repair from normal wear and tear is typically expected to be the homeowner's responsibility as is operating the chimney and fireplace with safety in mind. Additionally, any common chimney work such as damper or masonry repair as well as chimney cover replacements are not covered with homeowners' insurance policies.

Is a chimney cap necessary?
A chimney cap can be helpful in not only keeping out the rain but also in keeping out critters, snow, fallen leaves, debris and other such things that can infiltrate your chimney system. The cost of chimney cap installations is pretty inexpensive and are great for protecting your roof from burning embers that can start a fire or from keeping moisture ,and the damages that come with it, out.

How do I know if my chimney needs a liner?
A quick way to check if you have a chimney liner is to look into your chimney, if you only see clay or bricks than it isn't lined as typically they are made out of ceramic or metal. Your chimney liner acts as a protection from heat and sparks that could potentially damage your home. They also protect flue masonry from developing cracks or crumbling mortar from the impact of repeated heating and cooling. A flue lining with stone or brick chimneys can help move heat and gases up and out of your home. With a chimney liner, you also have insulated heat moving more equally throughout the chimney which can protect the flammable areas of your home's structure.

Can a chimney collapse?
A chimney can collapse for various reasons such as with frost and water damaging masonry to more structural inconsistencies like with inadequate footing or lateral support. Additionally, with chimneys that lack reinforcement at earthquake-prone areas, you may see areas become triggered to collapse when such a disaster occurs. With a collapsing chimney not only are you being exposed to potential fire risks but also carbon monoxide poisoning.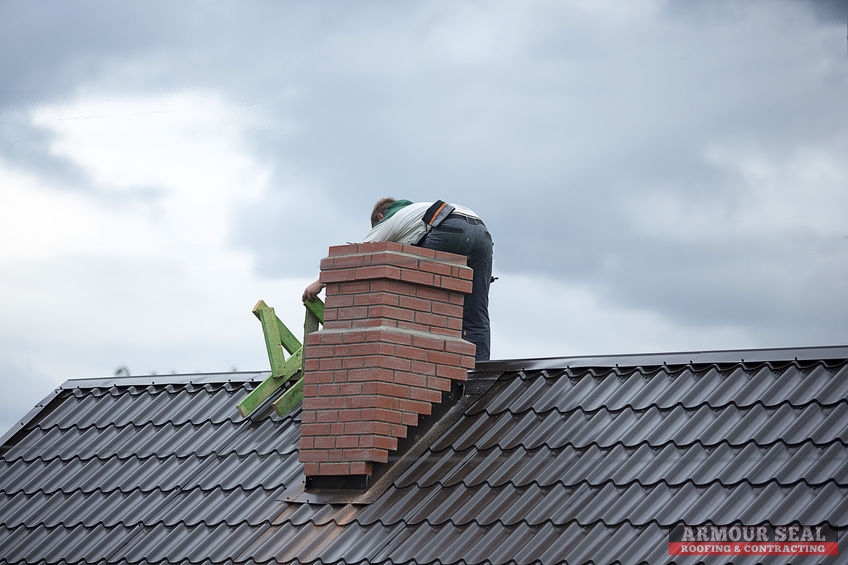 Chimney Repair Ideas
Cover Cracks With Crown Coating Materials
Add Chimney Liner For Condensation Problems
Seal Chimney or Roof Flashing For Leaks
Waterproof Chimney Based on Masonry Absorption Test (MAT)
Install A Chimney Cover/Cap
Have Your Chimney Cleaned or Regularly Maintained
Contact A Professional For Chimney Repair
As with these chimney repair ideas be sure to consult with a professional whenever there are damages to your roof or chimney. Oftentimes a leak or other damages may be in reaction to other areas of your roofing having issues as seen with such systems as metal roofing or other roofing materials. Water damages from your roof or chimney can be an issue of your home systems as much as a burst pipe in Philadelphia. Be sure to look for chimney repair in my area when you're in need of chimney repair and cleaning or maintenance. With a professional not only will you be able to localize the issue of chimney repair with a roof inspection, but you'll also be able to have quality repair jobs on your entire roofing system that will assist in the longevity of your property.
When you need chimney repair in Philadelphia, PA call 267-622-7158 with Armour Seal Exteriors, Roofing, Masonry and Contracting!