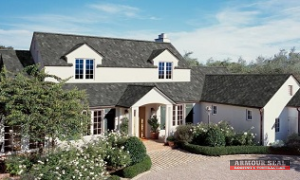 Everybody requires roof services occasionally, so if you happen to be a citizen who lives in Lancaster , PA or the neighboring areas, Armour Seal Roofing, Masonry and Contracting is ready to help our clients. In order to give our clients more comfort and make the roofing process easier, our roofing contractors provide free estimates to see what needs to be accomplished to your roof. With years of experience and training, our roofing contractors will have your roofing system appearing better and performing greater with our roofing work. Call Armour Seal Roofing, Masonry and Contracting now at 267-622-7158 if you live in Lancaster, PA or the surrounding regions and are wanting a roofing contractor who will supply repairs, constructions, and additional roof services for your property.
Rely On Our Roofing Contractors for Amazing Service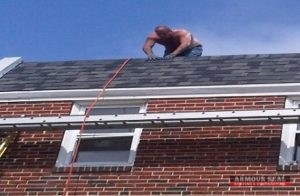 The roofers at Armour Seal Roofing, Masonry and Contracting have years of skills providing roof work to property owners in Lancaster, PA by using excellent materials and equipment to guarantee roof services are completed accurately. Customer happiness is a huge priority for our roofers, which is why we just use quality equipment and materials and only employ certified roofers who are able to make sure your roofing system lasts for several decades. Our aspiration at Armour Seal Roofing, Masonry and Contracting will continually be to have a roofing system appearing stronger than ever, which is why trained roofing contractors and excellent materials are essential. To schedule an appointment with a roofer in Lancaster, PA call our roofers now at 267-622-7158 for better roof services.
Roofing and Other Services We Supply
Armour Seal Roofing, Masonry and Contracting is known for its residential and commercial roof services, but our roofing company also provides additional services for our customers.
Need to set up an appointment for your residential or commercial building in Lancaster, PA? Call 267-622-7158 for roof services or additional services for your residence or office.
Get In Touch With Our Roofing Contractors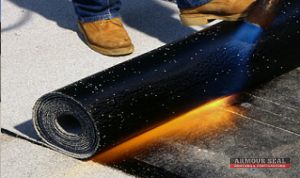 Professional roofing workmanship will be yours if you go to the roofing contractors at Armour Seal Roofing, Masonry and Contracting located in Lancaster, PA. From roofing repairs to roofing constructions and anything in between, you are able to rely on our trained roofing contractors to provide you the roof services you desire. We are ready to help our customers when they want us, getting their roofing systems long-lasting protection for a long time. Contact us now at 267-622-7158 if you need a roofing contractor in Lancaster, PA that can deliver affordable, lasting, and reliable roof work.