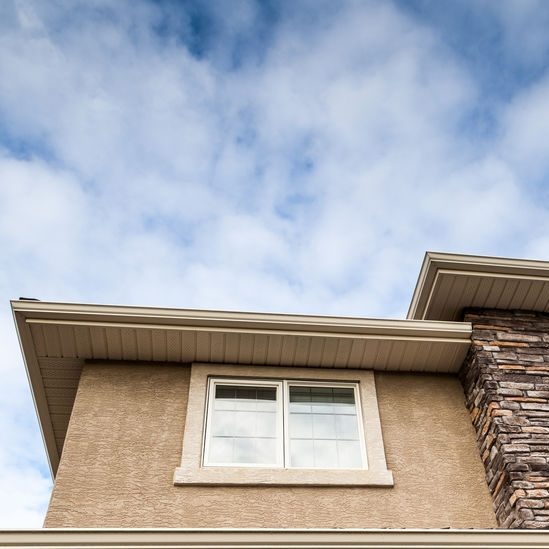 Stucco is a very sturdy material that is used for many areas around the home such as fireplaces, chimneys, walls, siding, patios, walkways, and more! While its a high-quality material, water can get suck behind the stuck without anyway of escaping. When water gets stuck behind stucco, it can start to grow mold and the stucco can even rot. This is not only bad for the structure of your home, but it is also bad for your health. The only solution to solving this problem is by getting remediation. If you have noticed rot, cracking, or even leaks coming from your stucco siding, fireplaces, chimneys, patios, walkways, or other stucco structures, then you need to call Armour Seal Exteriors, Roofing, Masonry and Contracting at 267-622-7158 for stucco remediation. With this service we are able to fix the underlying issues in order to save your stucco structures.
What Is Stucco Remediation?
While stucco repair refers to fixing the actual stucco damage, remediation is when a contractor repairs the issue that is causing the damage to your stucco. For example, if there is moisture behind your stucco siding, a contractor will have to remove the siding, fix the moisture issue, and then install new stucco siding. Remediation doesn't just fix the stucco surface damage, it will fix the underlying problems that your stucco is experiencing. This can be stressful to come to terms with, but if there is an issue that is damaging your stucco, it isn't going to go away. With the help of our contractors, we can offer stucco remediation in Philadelphia, PA that will fix the underlying problem as well as the cosmetic side of the issue.
Call Our Contractors Today!
If you are in a situation where your stucco siding, chimney, fireplace, or other stucco structure has a lot of damage, then call Armour Seal Exteriors, Roofing, Masonry and Contracting! We will be able to inspect your stucco structure and determine if stucco remediation is needed for your Philadelphia, PA home. To make an appointment, please call us at 267-622-7158! We look forward to working with you and performing the best remediation with our stucco services!