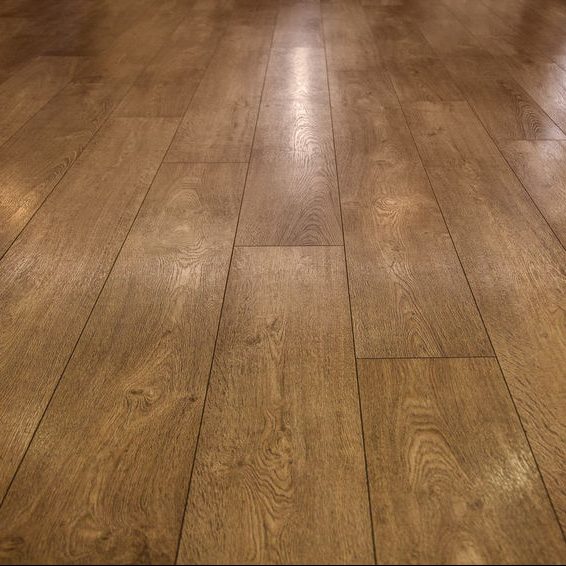 Beautiful, Traditional Flooring
If you are looking for one of the best ROI ways to spruce up your home, basics like having your windows and the blinds professionally cleaned are a good choice, but new flooring may be the best one. Over the years, the flooring trends have changed, but the most popular of all is hardwood flooring. The decorating scene has gone through various carpeting phases, the linoleum phase, and parquet phase, but the hardwood flooring phase is still here and seems to be a mainstay everywhere.
What exactly about hardwood flooring that makes it such a popular feature in homes everywhere that it has become the most requested flooring? For starters, hardwood floors make an instant improvement to any room, making it feel cleaner and open. And when it comes to selling a home, hardwood flooring brings a higher value than carpeting or other types of flooring.
What Types of Wood Floors are There?
There are 5 different types of hardwood flooring, separated by color tones, wood grain patterns, and durability. From each of those, finding the perfect match for your own personal design and lifestyle is easy. The five different types of hardwood flooring choices are:
Oak Wood – Within this type of hardwood, there are two diverse types, each is highly desirable for flooring options:
Red Oak – Well suited for almost all hardwood flooring needs with its warm tones ranging from a creamy pink, a golden red, or a rusty brown. They are accented with patterns of elegant swirls in the grain throughout, each board having a variance in color and pattern. This type can complement a diverse range of décor styles, from classic to contemporary or from country to rustic.
White Oak – This option has cool hues with fine grain patterns and is a harder type of oak, making it the right choice of hardwood flooring for areas with high traffic. There is a very little variance in the color and grain, but the gray undertones give a room a smooth elegance that makes it a perfect match for most design styles.
Cherry Wood – This wood offers a smooth grain pattern with warm brown hues and is somewhat a softer hardwood, making it best for areas of low traffic, like the bedroom or a formal dining or living room. This type of hardwood flooring tends to turn darker over time, so installing it in rooms with minimal bright sunlight is recommended.
Walnut – This deep, rich type of wood with its chocolate tones and large grain patterns are a popular choice for hardwood flooring. It offers drama with sophistication and is good in areas with medium-to-light traffic. However, after a few years, wear and tear of higher traffic areas may begin to show. From board to board, the colors vary slightly, thus the look is more consistent.
Hickory – Of all the hardwood flooring choices, this one is a very durable wood and is perfect for high-traffic areas, being an important one reason why it is the choice for gym floors in schools. The mocha-tones of this wood range between a creamy beige with a touch of red to a warm brown complimented with streaks of dark brown. Each board will vary with color and accented with large knots, making it the perfect choice for country and rustic décor.
Maple – A highly durable choice for hardwood flooring that is light in color, accented hues that include beige, light cream, and tan, with a touch of red tint occasionally. Occasionally there are dark specks and streaks within the fine grain pattern, giving it a visual interest that blends well for contemporary, eclectic, or transitional style.
Which is Better Solid Hardwood or Engineered Hardwood?
The main difference between solid hardwood flooring and engineered hardwood flooring is the price. Traditional solid hardwood flooring is milled from one piece of wood. Engineered hardwood flooring boards have a multiple layered base and a real hardwood layer on top.
You can refinish solid hardwood flooring many times and it will last for years. It is typically installed over a subfloor, board by board. It must be nailed, thus making it not a hardwood flooring to use on a concrete base or in basements because it is not durable in humid or moisture areas.
Engineered hardwood flooring can be installed over many types of flooring such as linoleum, tile, or wood, even concrete. This type of wood is nailed, but snaps together at the grooves of each plank, creating somewhat of a floating floor and is suitable for basements.
What is the Most Durable Hardwood Floor?
When choosing a species of durable hardwood flooring, Red Oak, is the most common choice. Other durable hardwood flooring materials are Black Walnut or Brazilian Cherry. The difference in how any hardwood flooring resists dents and scratching is made by the finish. The two types of finishes typically used are:
Traditional Oil-Based Polyurethane: It is a flexible finish perfect for areas with high traffic and where the wood moves. It offers a warm glow to the room.
Acrylic Urethane: This is typically referred to as a water-based finish and is harder and not as flexible. The urethane makes the resin scratch resistant and tougher.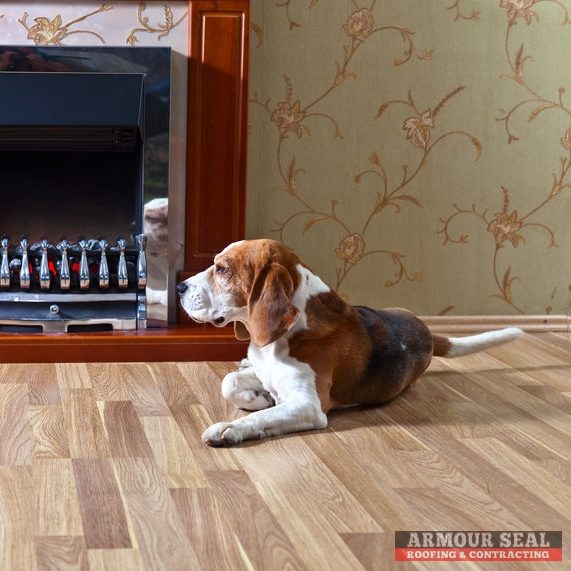 Will Dogs Ruin Hardwood Floors?
Animal urine and vomit both contain an acid that can damage hardwood flooring finish as well as wood floorboards. Additionally, the sharp nails of active large dogs dig into hardwood flooring, leaving dents and scratches.
What is the Best Hardwood Floor for Dogs?
Because our furry family members can be tough on flooring, there are a few things to consider when choosing hardwood flooring for a pet-friendly home, the final decision needs to be one that you should consider the following:
Scratch resistance
Damage resistance
Pet comfort and pet traction
A popular choice in hardwood flooring for a home with pets Bamboo. This natural hardy wood that is resistant to scratches and stains and is antimicrobial, keeping allergens and molds at bay. Other flooring types to consider are cork, stone tile, and vinyl.
If hardwood flooring is your dream flooring, there are many choices. Finding the one that is perfect in coloring and designs that can match any personal lifestyle. Whether you live alone, have a household full of children and pets, the perfect hardwood flooring material is out there! Let Armour Seal Exteriors, Roofing, Masonry and Contracting help you find the best one for your needs. Call us today at 267-622-7158!