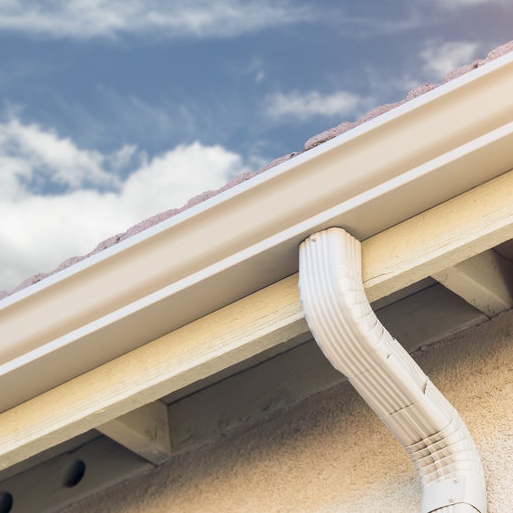 What are seamless gutters?
Getting a gutter installation on your home was just the first step. The gutters will need your attention from time-to-time if they are going to do the job intended and needed. After your gutter installation is complete, you'll want to create a regular routine of gutter maintenance and gutter repairs.
If you have seamless gutters installed, your maintenance requirements won't be as intense, but we're going to talk about the maintenance and upkeep of both traditional gutters and seamless gutter installation. So if you haven't had your gutter installation done yet, read on and you'll see why seamless gutters are the way to go, even if they are little more money.
As we've discussed before, a gutter system that is professionally installed and properly maintained is important to the health and well-being of your home. A gutter system removes water from your roof and sends it out and away from your home through the downspouts. This prevents water leaks and keeps the water from pooling up around the foundation of your home.
There are two types of gutter systems available: The standard gutter system and the seamless gutter system. Let's review the differences of the two gutter installation types:
The standard gutters are the 'old school' that comes in pre-cut sections that must be joined together during the gutter installation. While they are easy to install, often a DIY project for the handy homeowner, they have joints and seams that require being sealed. Without being sealed, they leak, losing the intended purpose of keeping water away from the foundation.
The seamless gutter system are manufactured as one long piece. This gutter installation is done by professional contractor as one long piece that wraps around your home. There are no joints or seams for possible leaking issues.
Why seamless gutters?
When considering which type of gutter installation to get, most homeowners prefer to get the best one for the money and the purpose. So, between regular gutter installation or the seamless gutter installation, why is the seamless decidedly the best choice? Or is it?
This will depend on your budget and your home. The seamless gutter installation will cost more at installation, but the maintenance and upkeep is little to none. A seamless gutter installation will last longer, again, because there is little to no maintenance and upkeep.
A regular gutter system installation comes in sections that are connected together as they are installed. This creates joints and seams that can potentially have leaks, especially when maintenance and upkeep aren't performed as recommended.
How seamless gutters are made?
Seamless gutters are manufactured on-site using a gutter forming machine that rolls sheet metal out, forming the gutter run as the it comes through. The gutter installation is done by securing the formed gutter to the house in the same manner as sectional gutter installations are secured.
Which gutter material is best?
Seamless gutters are available I aluminum or copper and customized to each home onsite. The conventional standard gutter installation is in sections that are pieced together and snap-in-place with connectors, creating joints and seams. It is those joints and seams that can begin to leak over time, which makes the seamless gutter installation advantages stand out even more. What are those advantages that make a seamless gutter installation so appealing?
Possibility of leaks are greatly reduced.
The seams that can be unsightly are eliminated.
The aluminum seamless gutters have baked on enamel that doesn't require painting.
They are custom made with exact measurements onsite.
Seamless gutter installation jobs are completed in a single day.
Seamless gutter installation creates a protection for your home.
Seamless gutters are available in several baked on enamel colors.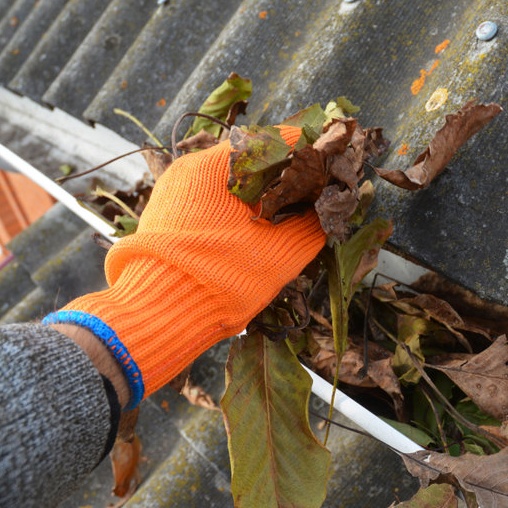 How long should gutters last?
Like anything else, the maintenance and upkeep can determine the lifespan of a gutter system, whether it is the seamless gutters or the traditional sectional gutter installation. Aluminum and galvanized steel gutters is the more common type and have an estimated lifespan of 20 years on the average. A copper gutter installation is a high-end material option with a lifespan of 50 years or more.
In addition to being professional installed, the routine maintenance and upkeep is what will give your gutter installation a long life. It is recommended to follow the manufacturer of the gutter material for cleaning, inspection, and maintenance. Keep a record of those cleaning, inspections, and repairs, the more detailed the better.
When the slightest of leaks starts on your gutter system, address it immediately. Like a plumbing or roof leak, the longer you let it go, the worse it will get as water can do more damage faster than we realize. Using the same contractor each time is always best and with all this information, you'll have a better idea when you'll need the next gutter installation job. Call 267-622-7158 today for your gutter installation in Philadelphia, PA.