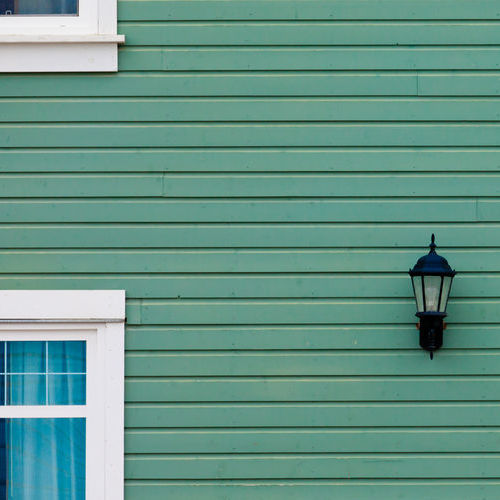 Does Hardie board need to be waterproofed?
When it comes to siding installation, you want to make certain that siding won't allow water to get in between it and your walls. Among some of the most reliable siding on the market is Hardie board. As with most brands of fiber cement siding, Hardie board siding is waterproof by design, so no additional efforts need to be made to waterproof it. What this means is that the siding won't deteriorate when exposed to water for long periods. In other words, it will last a long time under most normal weather conditions. 
If you need new siding on your home, consider Hardie board installation in Philadelphia, PA. For reliable installation services, choose the team at Armour Seal Exteriors, Roofing, Masonry and Contracting. Find out how we can help by calling 267-622-7158.

While siding protects your walls from the outside, your interior walls can get damaged by water from frozen and burst pipes if the pipes aren't properly insulated from below freezing temperatures. If your pipes have burst, you want to get burst pipe repair as soon as possible.

Hardie board installation instructions
While it's preferable to have a professional install Hardie board for siding installation, if you do it yourself here are some instructions you can follow to ensure you install it correctly.

Before you install the siding, it needs to be stored in an area where it will stay dry. It also needs to be stored off the ground.
Prep work includes sheathing the walls with plywood, oriented strand board or foam, and covering the sheathing with house wrap or felt paper. Mark location of studs with chalk.
Cut the siding with either a circular saw, fiber cement shears, or jigsaws.
Install the trim, starting with the inside or outside wall corners. The corners should be at ¼-inch thicker than two pieces of siding so caulking can be applied later.
Install the siding six inches or more above the home's grade level. A one to two inch gap should be left between horizontal surfaces. Either nails or screws can be used to install the siding.
If you are wondering, "What nails do you use for Hardie siding?" or "What kind of screws are used for Hardie board?" The answer is corrosion-resistant, galvanized or stainless steel nails and or screws.The nails should be long enough to get through the sheathing and at least one inch into the studs.

Can I use a framing nailer for Hardie siding?
A framing nailer can be used for siding installation. When using a framing nailer, you need to use a nail that's long enough to attach the siding to the wood sheathing. It's preferable to use a siding nail gun to install siding. Siding nail guns don't require as long of nails as a framing nail guns. Siding nailers are also preferable for fiber cement siding like Hardie board.

How much Hardie plank siding do I need?
For siding installation using Hardie plank siding, to determine how much you'll need, you'll first need to figure out your home's exterior square footage. You'll subtract areas like windows and doors that won't be covered. It's easier to make the measurements by dividing the home into sections and then adding the measurements together after calculating the area of each section. From there you can get the total square footage. Measure and get the area of your windows and doors and subtract these measurements from the total square footage. Add about 10% to this number, and you'll have the total square footage of planking you'll need.

Hardie board siding installation around windows
One of the many advantages Hardie board has over other siding are some of the innovative solutions developed for siding installation. One innovation is developing aluminum tabs that can be stapled to the back of window trims. These tabs prevent nails from sinking into the trim material and leaving holes that either have to be filled in or painted over. While useful, you may not want to use the tabs if you are planning to replace your windows anytime soon. The tabs make the trim tough to remove.

Hardie board installation problems
Although it is rare for Hardie board to have problems, most fiber cement siding products can experience issues from time to time. One of the main problems with Hardie siding is that it will need to be repainted about every seven to 10 years, as the paint on it will begin to fade or peel or crack or chip. You also will need to reapply caulking from time to time as it shows signs of wear. The caulking needs to be applied to areas like flashing, plank and trim connections, as well as between plank joinks. Signs of wear like dents, chips or cracks can easily be remedied with cement patching compound.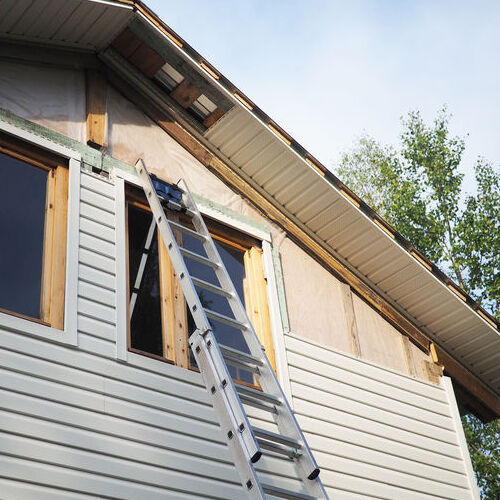 Hardie board siding installation near me
When you are looking for Hardie board siding installation specialists in Philadelphia, PA, you need to search no further than Armour Seal Exteriors, Roofing, Masonry and Contracting. We offer a full range of services. Give us a call at 267-622-7158 to find out how to get started with your siding installation.