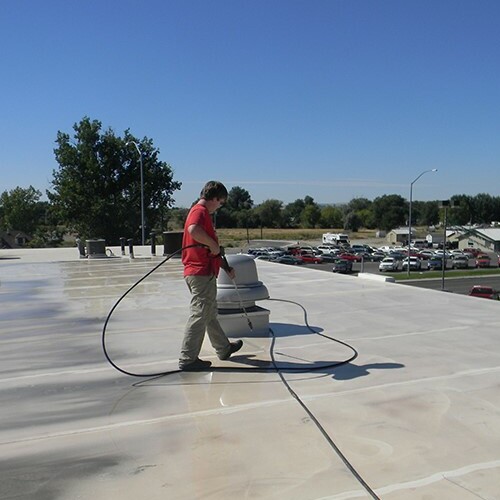 What does roof restoration mean?
If you have a commercial building and have an aging or damaged roof, you may be thinking about replacing the roof. This can be expensive and time consuming and might even require you to shut down all or part of your operation until the roof is replaced. One option many building managers consider instead is roof restoration. This is the process of adding an acrylic, silicone, or other similar coating directly to your current roof. There is no need to tear off any of the roofing material or even shut down operations.
As long as your roof is in pretty good shape, these coatings can extend your roof's life by as much as 10 years. They'll also protect your roof from damage and serious issues like leaks. The restoration process is particularly useful for flat and metal roofs. If you would like to know more about roof restoration in Philadelphia, PA all you need to do is check with the commercial roofing professionals at Armour Seal Exteriors, Roofing, Masonry and Contracting. We can give you all the advice and direction you'll need for restoring your roof. Give us a call at 267-622-7158 to find out more.
What does roof restoration include?
Roof restoration is actually a very simple process. Once your roof is inspected to check for any damage and to get the overall condition of the roof, any minor repairs are made. After the repairs are made, the roof is cleaned. Usually this involves a power wash to remove debris as well as any mildew or algae growths or other dirt and grime. After that, a silicone, acrylic, or similar coating is added directly to the roof. Simple as that. No roofing components are torn off and business operations aren't interfered with.
How long does roof restoration last?
Once a coating is applied, a roof restoration should last anywhere between 10 to 15 years. After that a new coating can be applied to further extend your roof's life.
How long does a roof restoration take?
When you are trying to decide between a roof replacement and roof restoration, time is often plays a big factor in the decision, especially if your roof is in relatively good shape. Restoration is much faster than replacement, two to three times as fast in most cases. Normally, you can expect the restoration to last no more than two days, depending largely on the weather and on what repairs are needed, as well as the size of the roof.
Is roof restoration worth it?
If your roof is in good shape, roof restoration is one of the best options you can take to preserve it and extend its lifespan. You won't lose any time from your day-to-day operations, as you might from a full replacement, and you'll definitely save money. Not only will you not have to pay as much for a restoration as you would a replacement, you'll find it will save you in the long term as well. You'll spend less on repairs, especially with leaks, and you'll notice your building's overall energy efficiency will be improved, as the coatings reflect heat away from it.
Does roof coating stop leaks?
One big reason people choose roof restoration is that the coatings create a seamless seal over the roof that helps prevent leaks from developing. If you already have minor leaks such as pinhole leaks, the coatings will seal over small holes. Larger leaks, however, will need to be repaired. Moreover, some building managers actually add roof coatings to new roofs precisely because they are so effective at preventing leaks from developing.
How do you restore a metal roof?
If you have a metal roof on your building, roof restoration can be just as valuable for it as on any other roof. It will protect the roof from leaks, but also from rusting. The process to restore the metal roof is basically the same as it is for any other roof: Minor repairs will be made, the roof will be cleaned, and the coating will be added.
Roof restoration or replacement
If you are undecided about roof restoration over replacement, some of the reasons you might want to consider restoration include:
Restoration takes less time than replacement.
Restoration costs much less than replacement.
Your roof will gain about 10-15 more years, and the coating can be reapplied.
Coatings will protect the roof from developing leaks.
Your roof's energy efficiency will improve, so you'll save on utility costs.
You won't need to shut down business operations.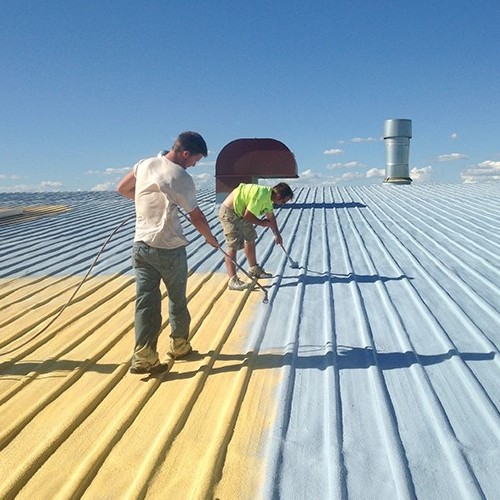 Roof restoration near me
If you are looking for a cost-effective alternative to roof replacement, then you may want to consider roof restoration in Philadelphia, PA. Armour Seal Exteriors, Roofing, Masonry and Contracting offers a full range of coating options including acrylic, silicone, elastomeric, and polyurea. You can learn more about us or book a service appointment by calling 267-622-7158.